1 tag
1 tag
1 tag
"I have thought for a long time now that if, some day, the increasing efficiency..."
1 tag
1 tag
"I returned to college in the Fall, but my mind wasn't at rest. My family was not..."
– Jack Kerouac would have been 90 today. Celebrate with this fantastic diary entry he penned at the tender age of 19, at once a living testament to the richness of life as a college-dropout-turned-lifelong-learner and a poignant meditation on the most fundamental tension of the human condition. (via...
1 tag
josh leigh's rules of life
(posted a translation of this on my russian blog last night as a follow-up to a chat with jays over pumpkin soup; the amount of responses was so overwhelming that i thought i'd post the original here) Josh Leigh's Rules Of Life  protect the weak have fun expand your life experience communicate with people in person put some effort into looking good eat healthy don't...
2 tags
today i learned
grandma's platelets are finally on the up jays will be happy to meet up and share a meal one of these days the tabernacle was the portable dwelling place for the divine presence in the fugue each new voice can be introduced above or below all the others, pitch-wise, but never in the middle (e.g. if the soprano comes first and the bass comes second, there's no way you can next...
indeed
1 tag
last tango in paris
is one of those rare movies that lift you up by your collar and ask, are you sure you are alive?  for as long as i've been watching you, you've been living like a dead person. and then you have to answer back. to yourself, at least. 
1 tag
there is a silver jingle, and the sun's reflection on the kitchen wall, because somewhere at a great distance there lives a person who knows all the hiding places in the forest. 
a face
1 tag
1 tag
for geneviève bjargardóttir
two glimpses of my day
1 tag
1 tag
two pictures for the Zimbabwe traveller
"There were always in me, two women at least, one woman desperate and bewildered,..."
– Anaïs Nin
1 tag
Bluebird by Charles Bukowski there's a bluebird in my heart that wants to get out but I'm too tough for him, I say, stay in there, I'm not going to let anybody see you. there's a bluebird in my heart that wants to get out but I pur whiskey on him and inhale cigarette smoke and the whores and the bartenders and the grocery clerks never know that he's in there....
and she shines
*
1 tag
If you could go back and change one decision in your life, what would it be?
1 tag
two
1 tag
two
for lau
by Ditte Isager
1 tag
postasecret meets onesentence
sometimes when i call on my old flickr and look at pictures of me and my namesake i can't help feeling bitter about almost everything that's happened ever since.
2 tags
происхождение видов
- почему священный, кус? - потому что бывает енот по хозяйству, бывает декоративный енот, бывает енот-добытчик. а у меня нет никаких полезных функций, поэтому я просто священный енот.
1 tag
monday
is for unmapped journeys what is "sexy" anyway? (the images are not mine; i don't know their source either)
1 tag
2 tags
1 tag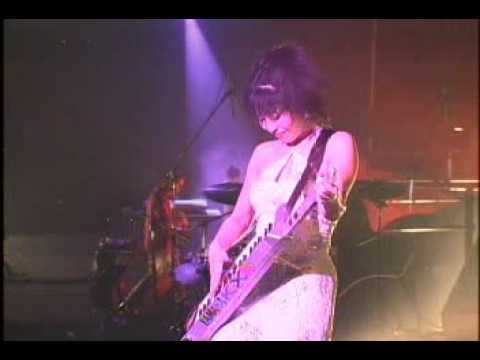 2 tags
being an advanced non-native speaker is like wearing a strap-on; there's no verbal innervation to direct you as you frantically prod and pull amid a growing sense of panic. you aim for solemn and end up ludicrous.  (that pretty well describes my respective lives in Moscow and Vancouver. the latter is an ongoing linguistic act of sadomasochism, "BUT! at least i have a cock!";...